INDICIUM DM – DOCUMENT MANAGEMENT
Every day, thousands of users quickly and easily access hundreds of millions of objects in INDICIUM as they serve their clients, create their products, or protect our country.
Non-Proprietary
Enterprise Ready
Segmented Indices and Content
Management Studio
Audit Logs
Unlimited Indexing
Multiple Client Types
Document Viewer
INDICIUM Enabler
Web Server
Full-Text Search
Version Control
RightFax Connector
Mail Connector
Print Server
Software Development Kit (SDK)
INDICIUM DM serves as the foundation for content/document management and process automation, with its robust INDICIUM Management Studio overseeing it all. The Management Studio allows you to control everything about your implementation, including users' roles & security, workflows & work queue management, file cabinets, and document templates.

INDICIUM DM's open architecture integrates easily with popular scan and fax capture software applications and hardware, making the capture process a breeze. The software enhances user productivity with virtually unlimited indexing capabilities and a structured folder scheme to locate your information quickly. Regardless of object type—image, document, spreadsheet, x-ray, video–INDICIUM DM manages it all and provides auditing capability to monitor who accessed what, when they accessed it and from where.  Utility modules provide capabilities such as full-text search, version control, and advanced application development through our SDK.
Full API support allows easy integration with core business software and web applications, while INDICIUM's ODBC-compliance offers support for myriad database choices. The application fits easily into your distributed computing environment and has both Windows and web client support.

Our unique storage architecture enables quicker, more frequent backups, with less potential for loss of data and greater ease for disaster recovery. By categorizing files into manageable groups of data, INDICIUM DM can lock a group once it has reached a predetermined threshold, preventing it from growing. This means the data group need only be backed up once if the data in the group remains unchanged. The document lifetime management feature manages the life cycle of the object, enabling it to be retained indefinitely or purged at the end of its retention period.
With its extended audit capabilities, INDICIUM DM takes the concept of object security one step further than its competition, guaranteeing that companies maintain complete and absolute control over their electronic data files.
Download INDICIUM DM product information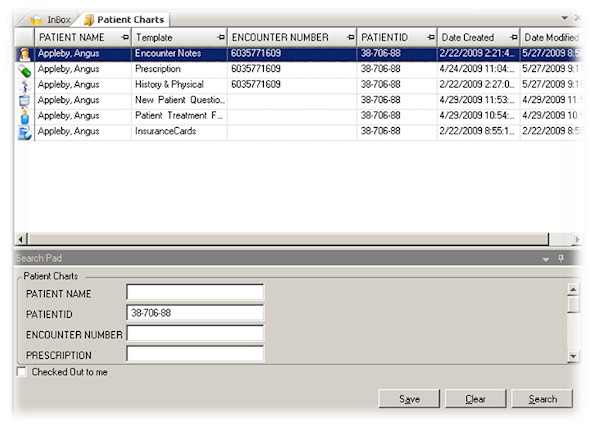 AIIM whitepaper: "Enterprise Content Management in the Information Age", an excellent resource on the why's and how's of implementing Content Management in your organization. Read more